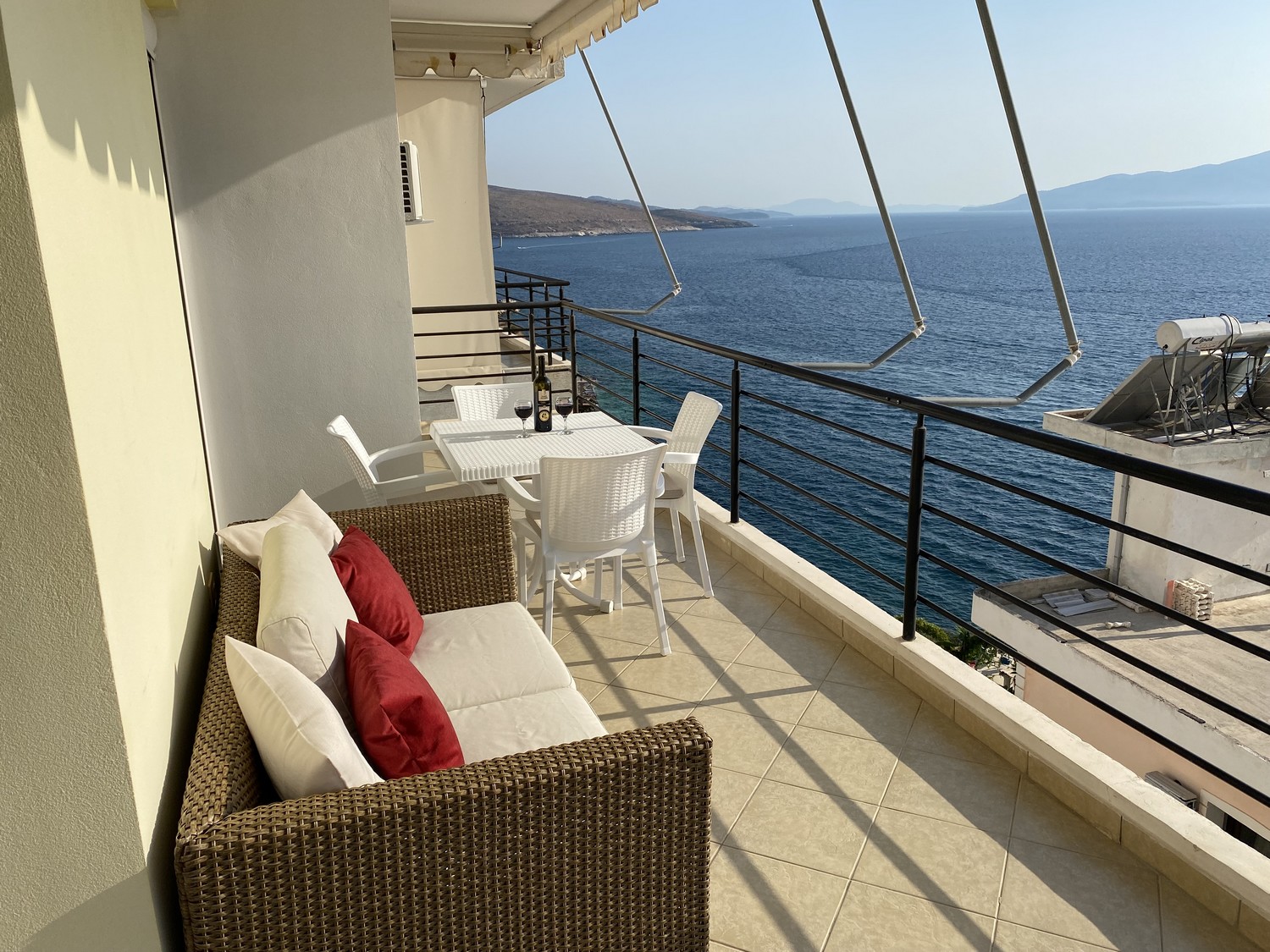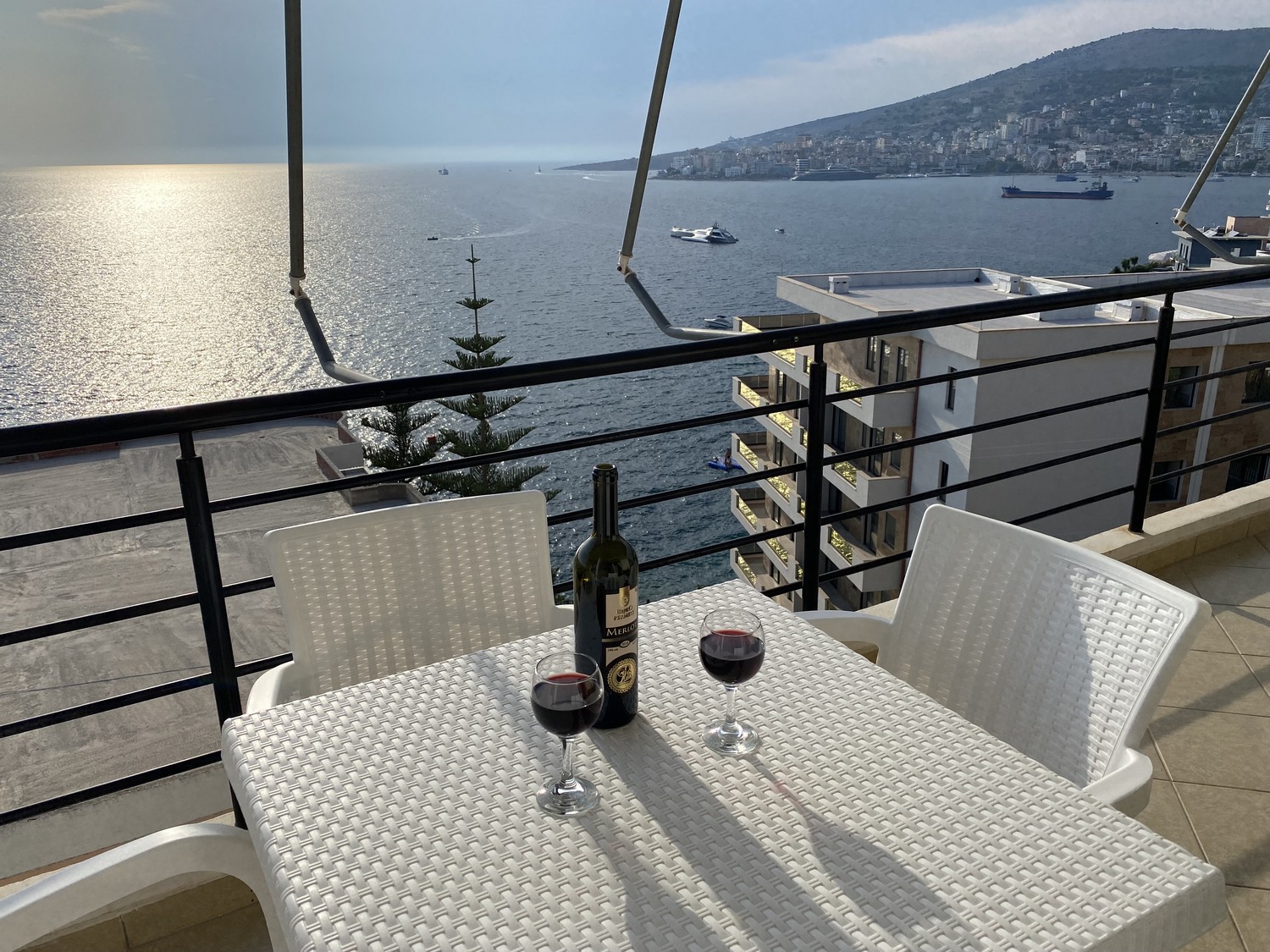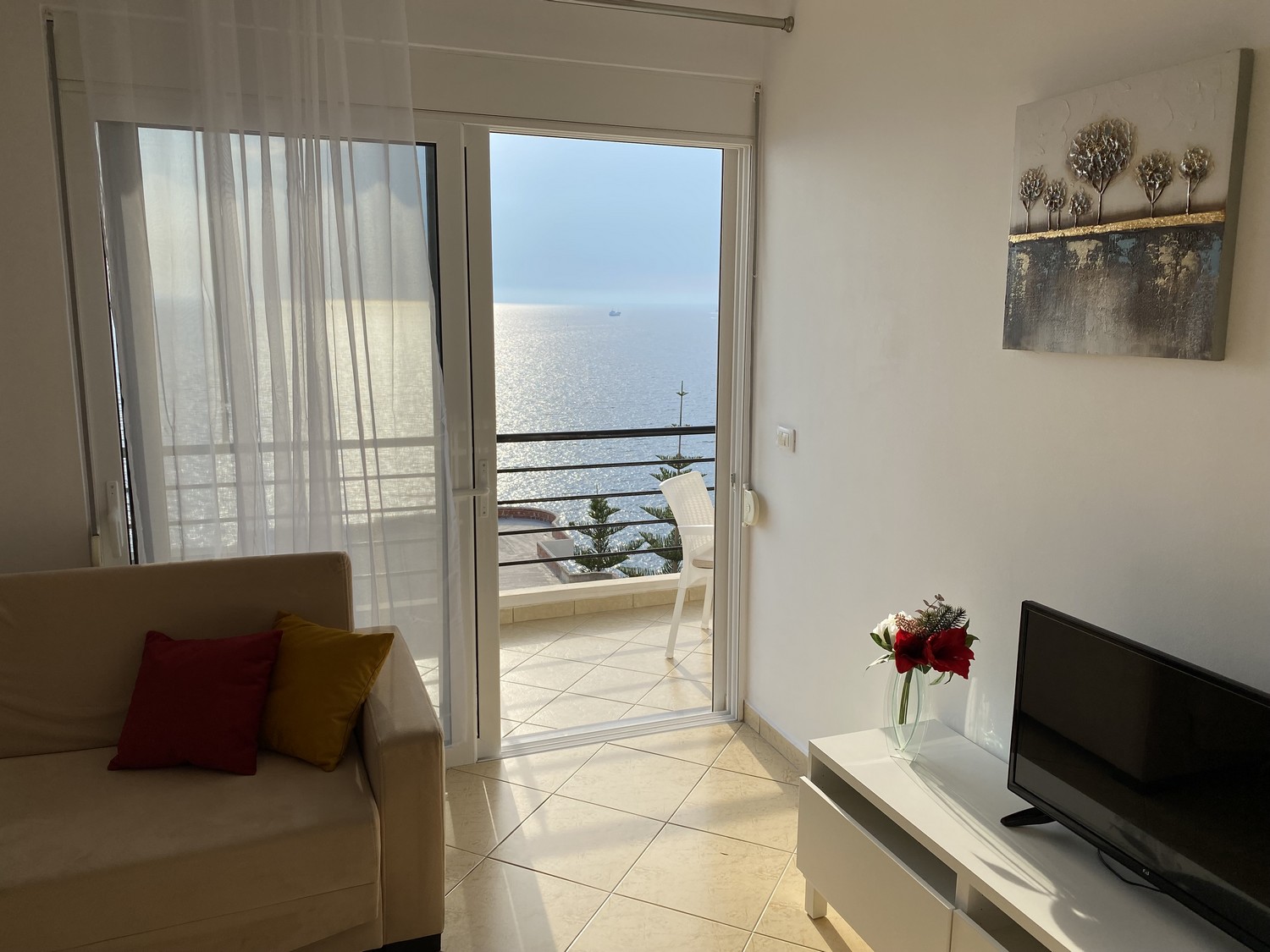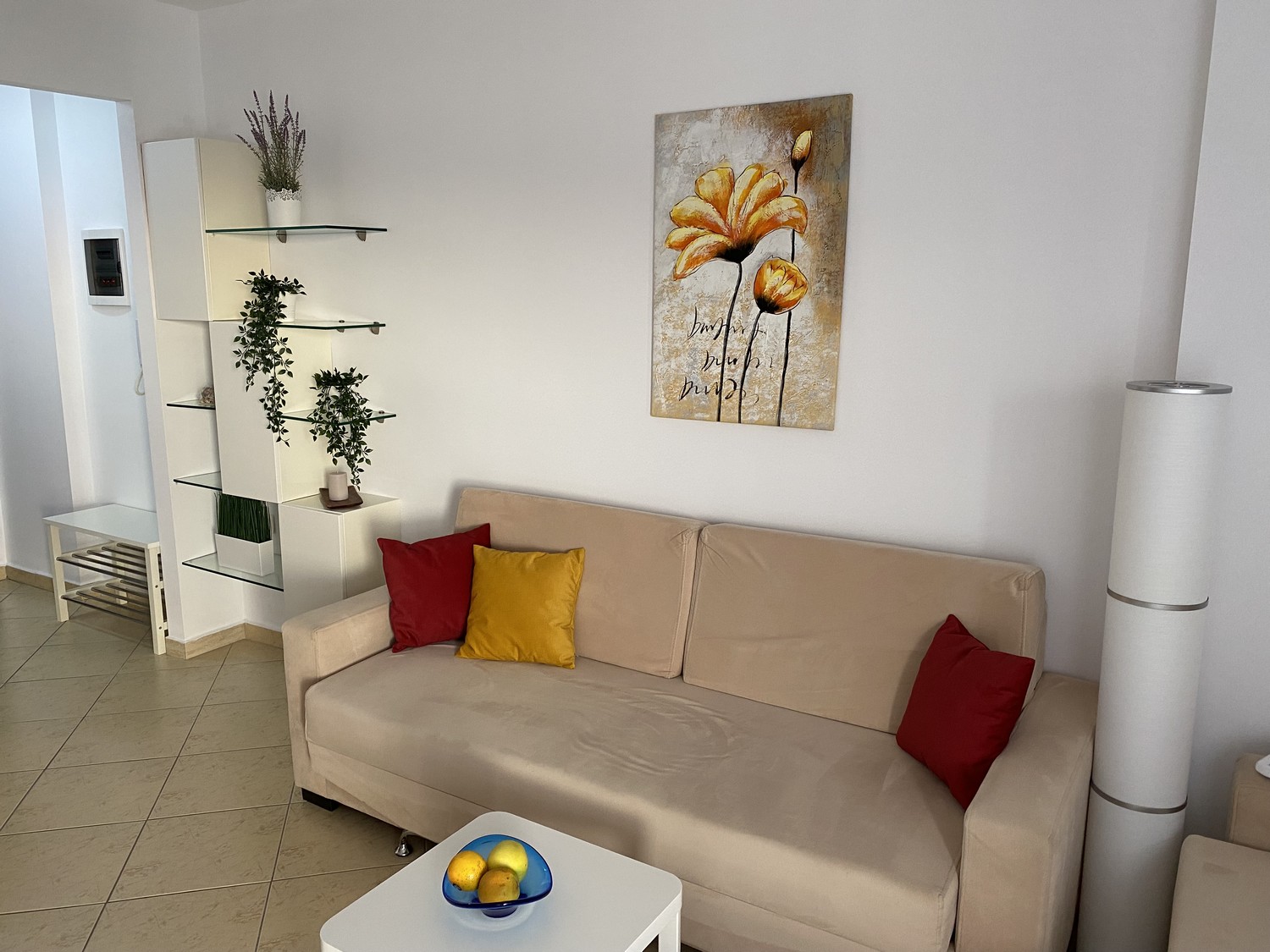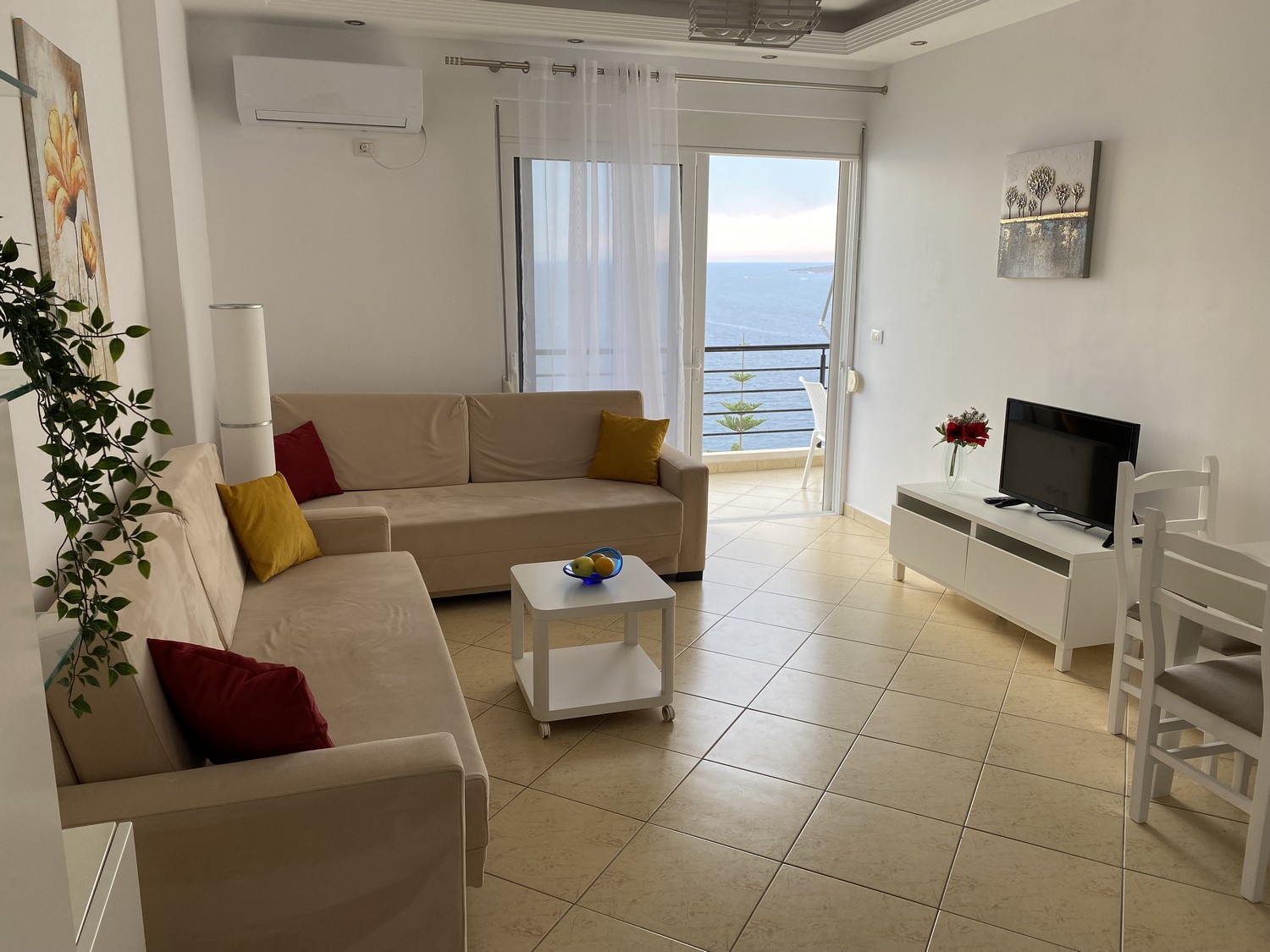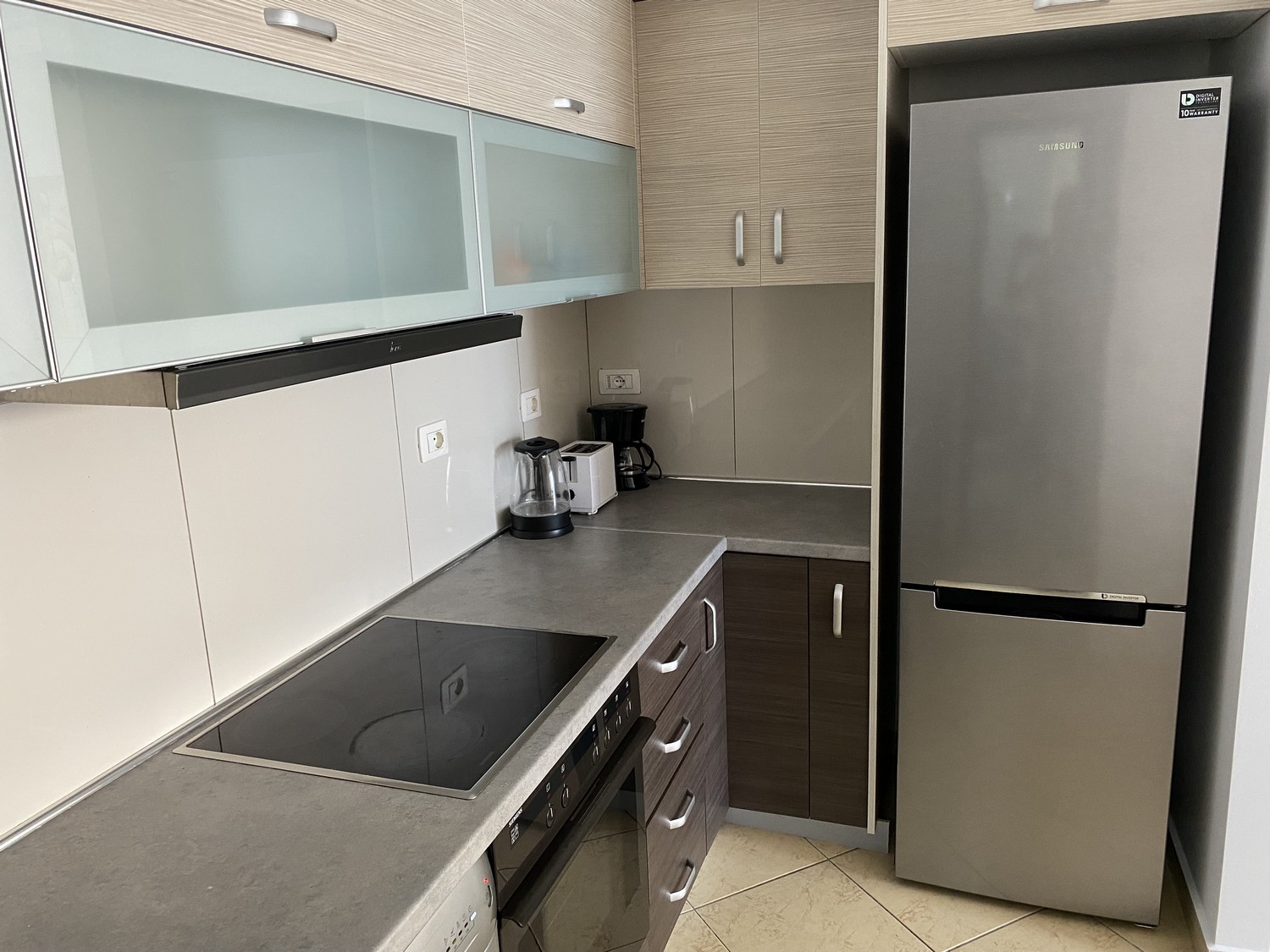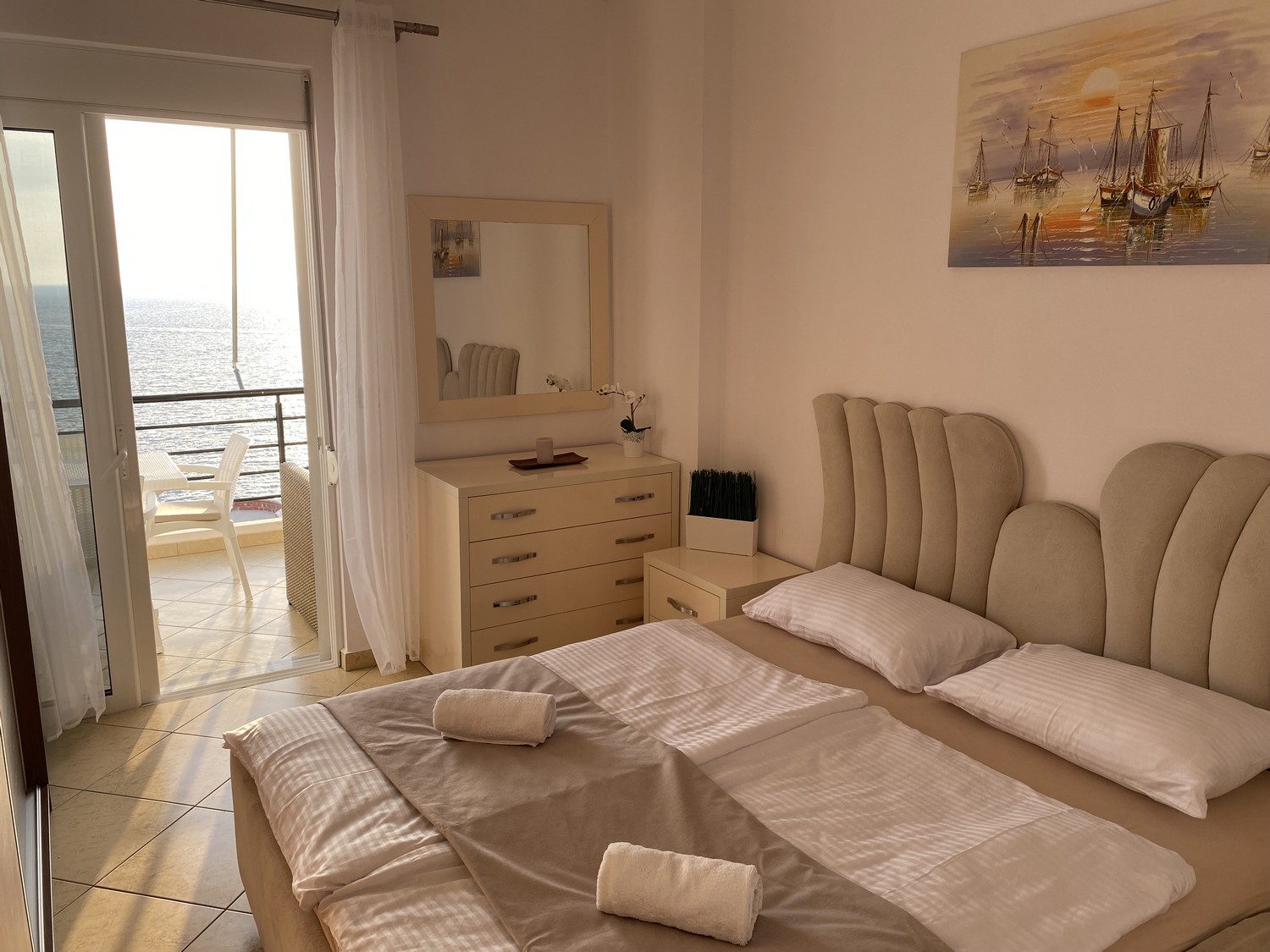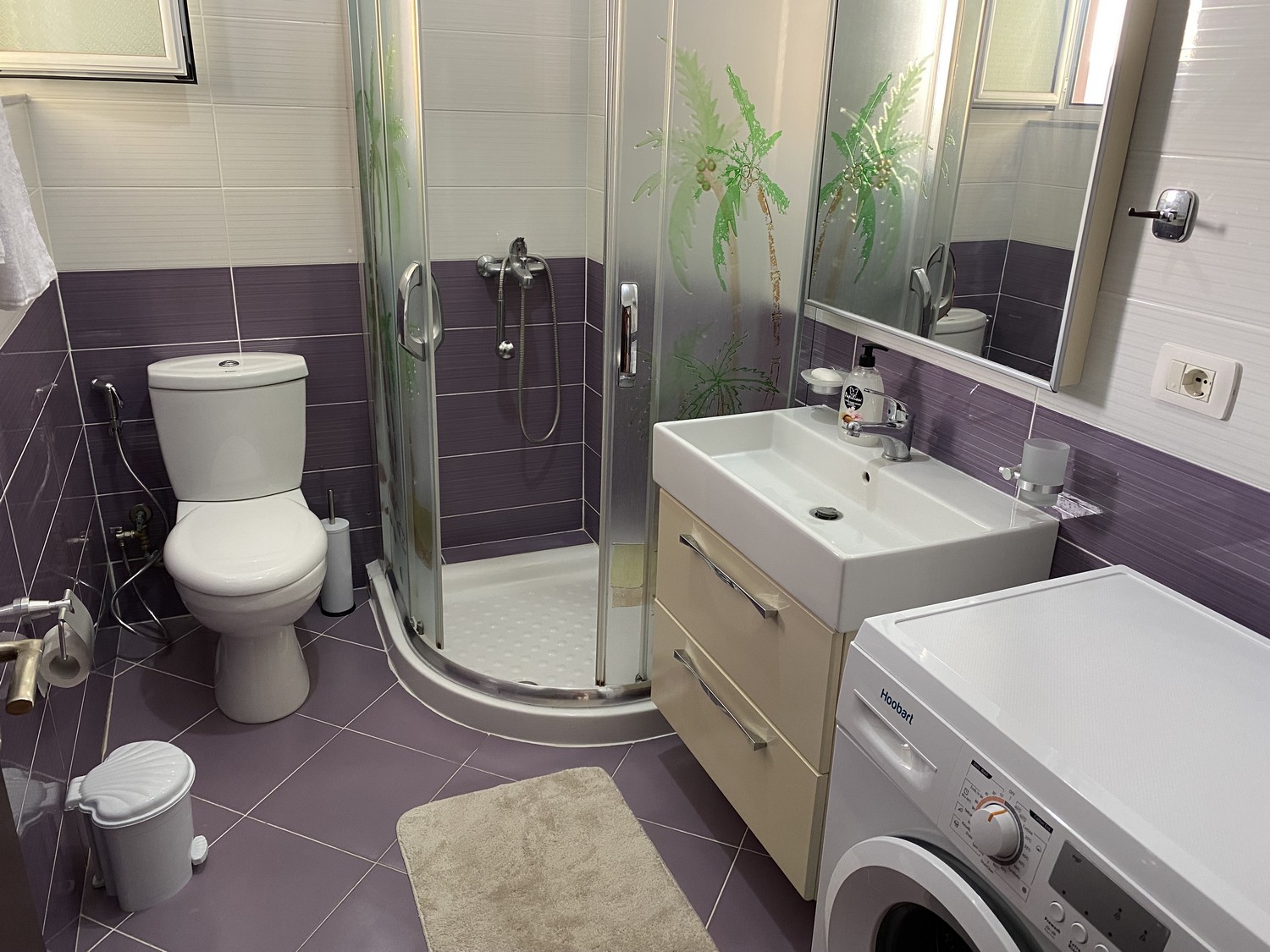 {"autoplay":"false","autoplay_speed":"3000","speed":"300","arrows":"true","dots":"true","rtl":"false"}
Saranda, Rruga Butrinti

REZERVOVÁNO
Informace:
čelní výhled na moře
první linie
obývací pokoj s kuchyní
jedna ložnice
koupelna s WC
celková plocha 74 m2
obrovský balkon
plně zařízený apartmán
klimatizace ve všech místnostech
plně vybavený kuchyňský kout
koupelna s oknem
vyhledávaná lokalita
v okolí kompletní vybavenost
restaurace, bary, bistra
pláž 100 m, Santa Quaranta beach 700 m
vnitřní dětská herna
venkovní dětské hřiště
jižní Albánie
Nádherný apartmán na prodej ve velmi žádané lokalitě s dech beroucím čelním výhledem na moře v první linii od moře. Z velkého balkonu se můžete kochat krásnými výhledy, během dne zde můžete snídat, obědvat i večeřet, nebo pozorovat úchvatný západ slunce se sklenkou dobrého vína. Proti ostrému slunci můžete použít vysouvací stínící markýzy. Apartmán se prodává s kompletním vybavením a je plně klimatizovaný. Apartmán má celkovou plochu 74 m2 a to včetně balkonu a společných prostor. Jeho dispozice je 2+kk, to znamená obývací pokoj s kuchyňským koutem (myčka, el. trouba, keramická varná deska) a ložnice s manželskou postelí a šatními skříněmi. V obývacím pokoji jsou 2 rozkládací pohovky, nábytek, TV. Z obývacího pokoje i z ložnice je přímý výstup na balkon, na kterém je venkovní jídelní stůl a ratanová sedačka. Prostorná koupelna je se sprchovým koutem, pračkou a WC. Top lokalita na pronájem i k vlastní rekreaci v Sarandě v jižní Albánii.